This is about me. But it will eventually be all about you, too. Bear with me.
I have anxiety, which is for me an illness that comes in two forms.
Most of the time, it's like… have you ever been out for the day and had the disquieting realisation that you left the back door unlocked? The thought nags at you while you eat your ravioli, while you spread out your beach towel, while you reverse-park the car:
dammitthedoordammitthedoorwhatifsomeonebreaksindammitthedoor
But you can still do all of those things. You might leave a bit earlier because you're worried about the door, and you might find you're more tired that night than you expected to be ("I'm a nervous wreck!" you exclaim to your glass of red wine). But you still function, still laugh at jokes, still Get Shit Done. That is my anxiety most of the time.
Then, sometimes my anxiety spikes. This is exactly like the feeling you have when you lean back on your chair and for one terrible second it feels like it's going to tip over and your whole body goes into FLAIL WILDLY FLAIL ALL LIMBS MAYDAY MAYDAY mode.
Except that feeling can last for hours. Hours of heart racing chest tight skin too present hypervigilance with a side of please-hold-me-tight-agh-when-will-this-be-over.
The only two positive things I can say about it is this:
1. It's an incredible workout.
2. You will sleep like the dead that night.
Otherwise, it's all bad. Even worse than you're thinking.
That's what my anxiety is like: low-level most ev'ry day, plus the occasional spike.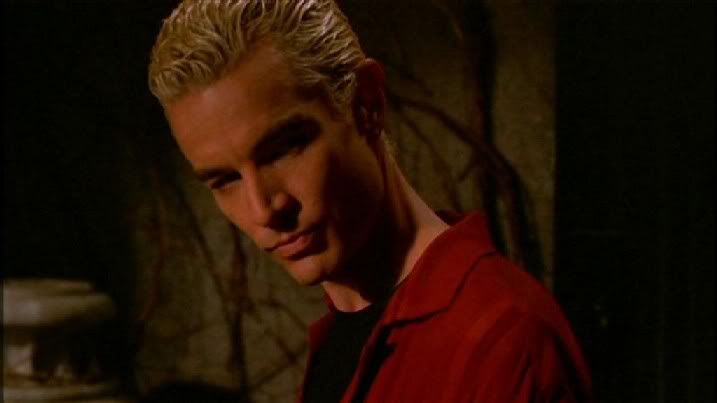 Now, for a long time the anxiety didn't get – much – in the way of me still making things. It was like a permanent case of the mental sniffles: a little distracting, but not disabling. I could still write, still do Cash and Joy work, still crotchet a blankie for my new niece, all of that. A bit of my brain kept worrying about everything and nothing while I did it, but I could still work past it.
And then… I couldn't.
The anxiety was pretty much the same (except for the extra level of why-am-I-getting-nothing-done ruminations), but my productivity levels plummeted. Flatlined. Died on the tarmac.
I've spent a lot of the last (completely unproductive) months trying to figure out why. What changed to convert me from makerer-with-a-managed-mental-illness to couch-monkey-with-a-mental-illness.
I think I've figured it out, and this is the point where you come in. Also, graphs.
Whee, graphs!
This is a Catherine-ised version of a concept my psychologist shared with me.
Makes sense? When you have very little stimulation, your brain doesn't work very well. When you have too much stimulation, your brain doesn't work very well.
Now for me, all my problems are in the excess department. (Everyone who knows me is nodding their head sagely at this point.) The spike looks like this:
And the low-level looks more like this:
Do you see the most interestingest part? The anxiety itself is not the thing that pushes me out of productive and into panicked.
IT'S ALL THE REST OF THE BULLSHIT THAT DOES IT.
Some of these are related to the anxiety, true. (Money woes are a not-unexpected consequence of long-term illness.) Some of them are, well, parts of being Catherine. (I have the completely useless and problematic "talent" of being the person who can hear a tap dripping from the other end of the house, and who can't ignore the noise once they hear it.)
But included in this list are things like:
that phone call I need to make that will only take five minutes
cleaning off the coffee table
refusing to shave my underarms
still being self-conscious about my unshaven underarms
worrying about past events ('cos that's a useful activity!)
whether The Dude will put the computer case back on soon
will anyone like this article?
perhaps I have forgotten how to do this
baking soda to clean out stinky gumboots
haven't had breakfast yet
when will the internet get fixed?
book car in for servicing
etc
etc
etc
So the difference between the functional and non-functional anxiety levels is, quite simply, whether I have been diligent in dealing with my other crap.
Right now one of the larger blocks is my illness. At other times the larger blocks have been creative projects.
And they are identical.
In fact, creative projects can be worse, since they often carry bigger loads of brain-space than my medicated anxiety does. But I've done both, and the process is the same.
If you aren't ruthlessly goddamn diligent about reducing, removing, and minimising other stimuli, it's so so so freaking easy to find yourself in the territory of AGHHHHHHHHHHHH.
Once I had this realisation, I knew what I had to do.
I got out my machete, and went berserker on my stimuli.
Getting rid of every ditchable thing on that list became my first priority. I made the phone calls, cleaned out the fridge, took care of the thousand tiny items on my mental list. I worked on issues like worrying about what people will say about my unshaven underarms. In five minute increments, I chipped away at the foundations of my over-arousal.
And slowly, gradually, I found myself back in Functional Land.
Talking to people again.
Enjoying things again.
And O thanks to the gods above and below, making things again.
The anxiety levels reduced a tiny bit due to lack of ammunition, but they haven't gone away. It doesn't matter.
I AM BACK.
*ska band flourish*
Good news, everyone!
This is where we both get to be smarter!
We will always have life-related blocks on that arousal graph. They might be an illness, or a sick grandmother, or moving house, or a new baby. This stuff is vital.
We will always, we creative darlings, have blocks we want to add: a new skirt pattern or a painting or an article or a spice rack. This stuff is creative.
And fortunately(ish) we have blocks that are neither vital nor creative. And this is the bullshit we jettison over the side with a maniacal laugh. This is where we get the reputation for being an art-creative weirdo.
Because the more of the non-vital, non-creative crap we abandon, the more room we leave to be creative and still sane.
This is SO FREAKING IMPORTANT I want to tattoo it on us both.
This is the one simple shift that changed EVERYTHING for me.
If your creative work feels like it's breaking you, take some time to write out a long-ass list of Fixable Shit.
AND THEN FIX IT AND FEEL INSTANTLY BETTER.
It is seriously that simple.
Was it worth having five fucking months of complete torpor to gain this realisation? I don't know yet. Perhaps averaged out over all of you that read this AND DO IT YESSSS it will have been a more-than-worthwhile sacrifice.
I goddamn hope so. I really want this broken to have meant something.
Tell me your thoughts below, dearest.
[EDIT: Clearly I have written a useful thing here. From the first THIS IS THE THING I NEEDED RIGHT NOW OMG THANK YOU response, here is something created by the adorable Leena:
Go forth with love, Leena and everyone else.]